Hi admin. I recorded somy 4K MXF videos with my Sony PXW-Z190, but I can't upload the 4K MXF files onto YouTube. Why? Should I transcode the videos to a common video fornat?
I recorded some beautiful videos with the DJI Ronin 4D. I plan to upload these 4K120 ProRes 422 HQ files to Vimeo and I tried four times, but all failed. Is there an easy way to upload 4K MOV files to Vimeo?
YouTube supports uploading in all standard resolutions, including 1080p, 4K (2160p) and 8K (4320p). Most common frame rates are 24,25, 30 and 60fps, but other frame rates are also accepted. You don't have to do anything extra, other than uploading a video file to YouTube.
YouTube supports the following video formats for upload: 3GPP, AVI, FLV, MOV, MPEG4, MPEGPS, WebM and WMV. MPEG4 commonly uses the . mp4 file extension.
By reading the above, you will find that we can't upload our videos to YouTube at will. Especially 4K, 6K and 8K MXF, MTS, MOV, MP4 videos taken with camcorders/cameras. The video format they shoot may contain many unsupported audio and video codecs. So you have to transcode your footage before uploading to YouTube or other hot video sharing platform, such as Vimeo, TikTok, Facebook Watch, Twitch, DailyMotion, IGTV, byte, etc.
4K Video uploads at high speed with the best 4K format converter. After analyzing all the set standards required for 4K MXF/MOV/MP4 video conversion, we found out Acrok Video Converter Ultimate as the best possible solution for the question. It is one of the highly compatible 4K video conversion platforms with the fastest conversion speeds. Along with efficient conversion, you can also go for several edits in user-friendly navigation.
Free download best 4K Video Covnerter
Convert 4K footage for sharing on any website or video sharing platform
1. The 4K file or files can be imported to this 4K MXF/MOV/MP4 converter by two methods: clicking the "Add file" button or using the drag and drop function.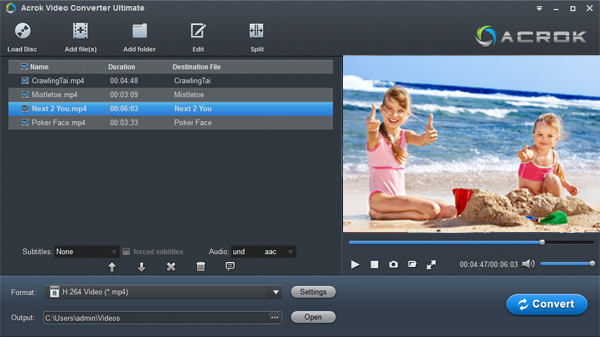 2. Choose MP4 H.264 as your output format by clicking "Format" button > "Common Video" category.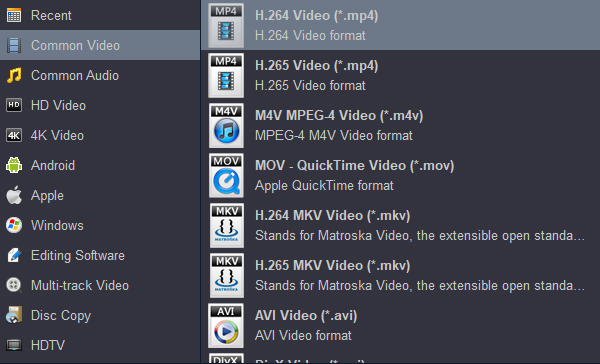 Tip: You can also do some editing on the file you want to convert, like cropping unwanted frame from clips, trimming the length of the file, merging separate videos into a new one for your smooth editing.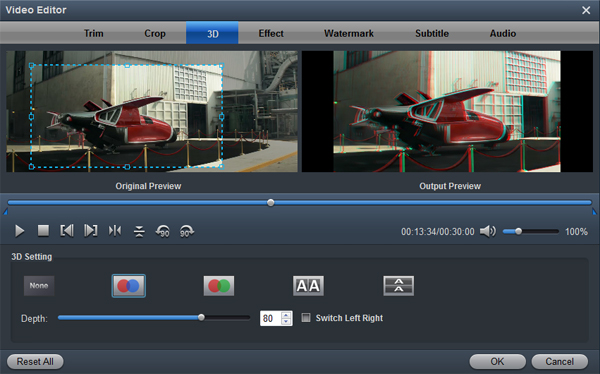 3. inally we need to click the "Convert" button to start and finish converting 4K footage to websites and video sharing platforms better supported MP4 H.264.