By
admin
Want to rip/convert Blu-ray to MP4 format on Mac or Windows computer? From this article, you can learn the best way to rip Blu-ray to MP4 with best Blu-ray Ripper software, just follow the guide below.
Blu-ray disks have become the standard in home movie collections and they are often played on Blu-ray player. If you have stacks of Blu-rays lying around the house, it's a good idea to decrypt and convert them for backup. Here's how to rip and convert a movie from a physical Blu-ray to a MP4 file format, a popular video format supported by nearly all playable devices, this format is also great for sharing with others over social networks, video-sharing websites and playback on portable media players. To convert Blu-ray to MP4 on Mac/Windows, today we take a look at the Blu-ray Ripper which gets the job done very well.
Blu-ray Ripper is a robust and user-friendly application that deals specifically with removing copy protection, as well as converting Blu-ray to MP4 format with perfect output quality and high conversion speed. You can also extract a movie from a Blu-ray and save it in a number of different formats, which should be sufficient for most devices. The program has version available for Windows OS, if you running on a PC, please download Blu-ray Ripper for Windows to extract the video and audio files from Blu-rays and backup them on your hard drive, then transcode the files to a format if required.
Best way to rip/convert Blu-ray to MP4 format on Mac or Windows
Here are the general steps you'll need to take to get ripping from Blu-ray to MP4 file format on a Mac or Windows computer with Blu-ray Ripper. Let's begin:
Step 1: Import Blu-ray Movies
Free download Blu-ray to MP4 converter from our website, install and launch this software. Once the applications are installed, place the Blu-ray you want to rip your video from into your Blu-ray drive and open the program. Click "Load Blu-ray" button to browse for the location where your Blu-ray files are. The program will scan the disc and load the contents of Blu-ray. This step can take a while, depending on how much data is on your disc.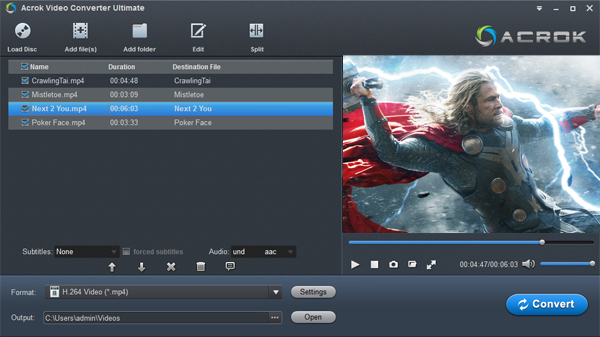 You can also use the drag-and-drop feature to select Blu-ray with this Blu-ray to MP4 Mac converter.
Step 2: Configure output options
In this step, choose which format you want to have it in. Click on the format bar to choose output format you need. Just select MP4 format. The program gives you full control over quality of output video, as well as its resolution, its bitrate, its codec.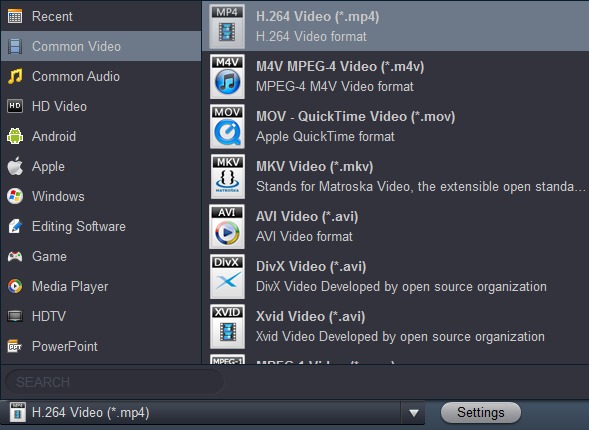 Next, look at the Blu-ray to MP4 ripper's preset column on the left side. It includes a group of presets outputs for a slew of Apple devices and other portable players to simplify the process of choosing output setting. You can easily rip Blu-ray to MP4, rip Blu-ray to AVI, rip Blu-ray to MKV, rip Blu-ray to MOV, etc.
Step 3: Convert Blu-ray to MP4 on Mac
When the settings are done, click on the "Start" button. Now wait while Blu-ray Ripper goes through the process of converting Blu-ray files to MP4 for Mac. This may take a while if it is a long video file such as a feature length Blu-ray.
Although it's a time consuming process, this method will give you high quality MP4 video files.
That is it! When the Blu-ray to MP4 conversion finished, you can copy converted videos to any devices for playback, such as Android tablets, smartphones, iPad, iPhone 5S/5C, etc. just free download this best Blu-ray to MP4 ripper, hope it can help you.
Tags: convert Blu-ray to MP4, rip Blu-ray to MP4, Blu-ray to MP4 converter, convert Blu-ray on Mac