Somtimes you have a song, your own moment video or even a part of DVD movie that you'd like to post on your YouTube account. In this guide I will share a simple guide on how to convert pieces of a DVD to YouTube supported format, for easy uploading and processing at YouTube.
Back then, you would shoot everything with an analog video camera on tapes and burn them on to DVDs. Therefore, in all these years, your high school reunion, your wedding video and dozens of other DVDs have piled up in the cupboard waiting to be seen. Now, let us upload DVD video to YouTube for sharing now.
How to Upload your DVDs to YouTube
Step 1: Prepare a DVD Ripper
As you know, DVD format is not a friendly format that YouTube can accept. What you need to do is to get the video from DVD and convert them to a YouTube friendly format with third-party software. In this guide I used Video Converter Ultimate, the best DVD to YouTube Converter.
Overall, it's a smart DVD ripping tool for users. With it, you can fast rip videos from DVD for sharing on YouTube and trim the videos into multiple segments with short duration. If you're using a Mac, simply turn to DVD to YouTube Converter for Mac to convert DVD to YouTube on Mac (Mountain Lion, Mavericks included).
Step 2: Rip DVD to YouTube compatible file
* Launch the DVD to YouTube Converter, and click the disc button to load DVD files. If you only wanna upload a part of DVD movie, you can select the certain titles to rip.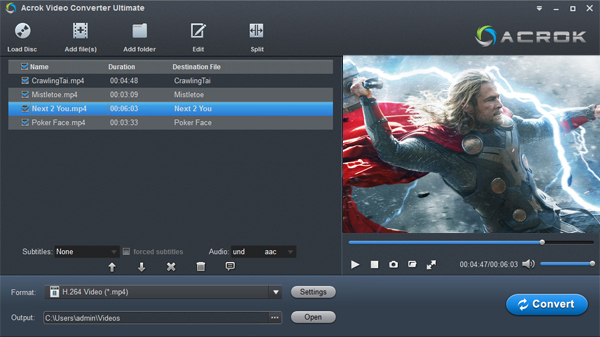 * Click "Output Format" bar and choose "Format" > "Web" then "YouTube Video" as final video format.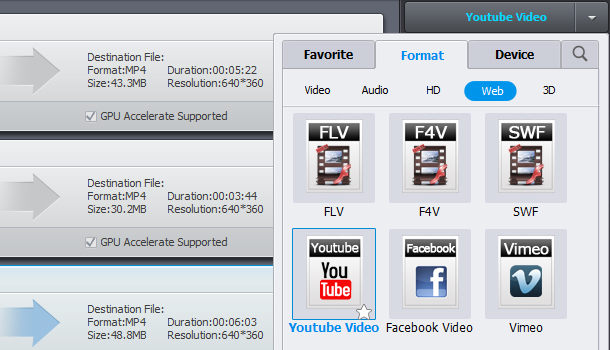 Step 3: Make DVD files YouTube ready
YouTube won't accept videos that are longer than 15 minutes and we therefore need to split our DVD video clips into multiple smaller parts to fit the YouTube limit.
Click the Edit icon on the main interface, and you can trim your files according to time length and file size.
Tip: You can also click Edit button and you can trim, crop or adjust the video with the built-in video editor to get the very part and effect of the movie you want.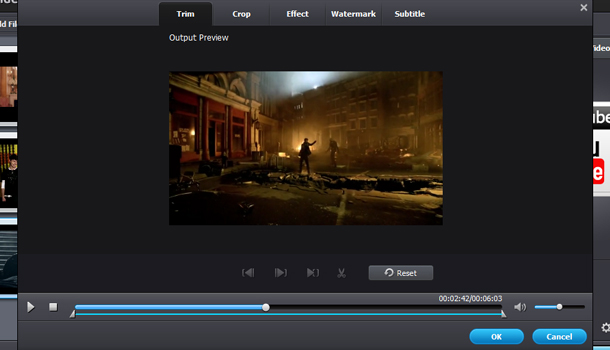 Step 4: Let the conversion begin
After all settings, hit the Convert bar and start the DVD to YouTube video conversion. And you can get the output videos minutes later.
Step 5: Upload converted DVD clips to YouTube
We are now ready to put our videos to YouTube. Click the "Upload Video" on YouTube, press the Shift button and select all the 15 minute long clips in one go. Take a break here because uploading will take time. Now, you can share the movie files with more guys online.
P.S. The list as below shows some well-known video formats which YouTube supports:
WebM files (Vp8 video codec and Vorbis Audio codec)
MPEG4, 3GPP and MOV files – (typically supporting h264 and mpeg4 video codecs and AAC audio codec)
AVI (Many cameras output this format – typically the video codec is MJPEG and audio is PCM)
MPEGPS (Typically supporting MPEG2 video codec and MP2 audio)
WMV
FLV (Adobe – FLV1 video codec, MP3 audio)