By
admin
HTC one M9 has a lot of tricks up its sleeve but playing iTunes movies you bought and paid for isn't one. Watching a movie on your phone isn't as effortless as it sounds when it has DRM involved, unfortunately, all movies and audiobooks published on the iTunes store has DRM embedded. The FairPlay DRM tech is developed by apple to restrict the host media file from being used on unauthorized platforms, and the HTC one M9, one of the few remaining competitors of iPhone, were naturally excluded from that support list.
In order to play your iTunes movie or music on an HTC One M9 device, the files' DRM needs to be removed and the file converted to a supported file format.
The marketplace is abounded with sophisticated DRM removal applications considering the unpopularity of DRM. iTunes media converter is one of the fine choices when it comes to neutralize DRM restricted media files. The software is able to remove all forms of DRM protected files including iTunes movies and audiobooks, Amazon instant video, audible audiobooks and more. HTC One M9 iTunes Converter is available on windows, it currently doesn't offer a mobile version considering video transcoding is still way too computing intensive for a mobile device CPU. So if you're reading this on your HTC one M9, this is the time you need to relocate to a computer.
The step-by-step guide to play iTunes movie on HTC One M9
1. Download iTunes to HTC One M9 converter – M4VGO
2. Add iTunes movies or other type of DRM protected media files to the HTC One M9 iTunes media converter. You can drag and drop the files to the software interface or click the "Add Files" button.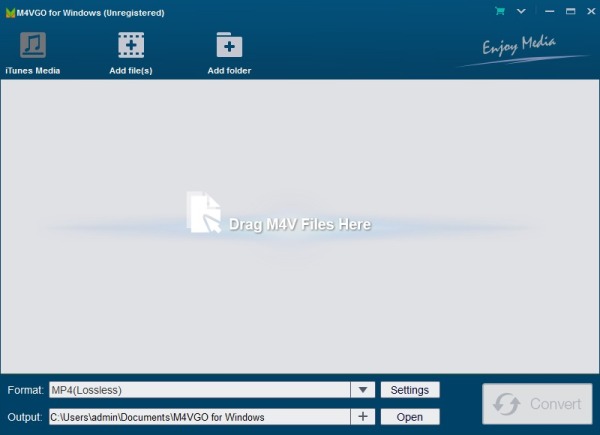 3. Set output video format as mp4, which is a great format for HTC One M9 relatively limited storage space. It keeps the files size down and the video quality up. If you want to convert iTunes music for playing on HTC One M9, you can choose MP3 as output format.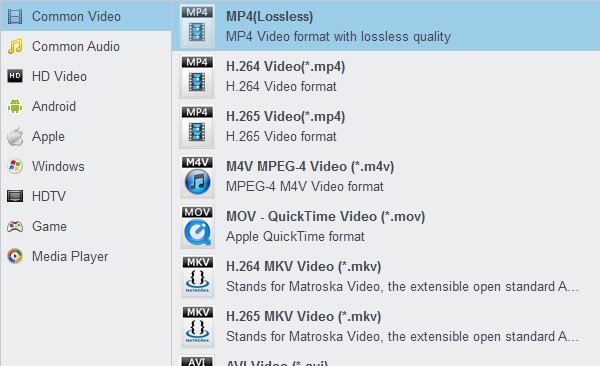 4. Start the conversion. The transcoding process is time consuming, if you have a lot of files to process, the software has the feature to turn off the computer while it's done, if you set up the task and go to bed without waiting it to finish.
5. After iTunes media files to HTC One M9 format conversion, you can click "Open" button to get the converted files. Connect your HTC One M9 to PC then transfer the files to media folder. Okay, now enjoy your movies on that gorgeous screen of your HTC one M9.
Frequently asked questions
What about my iTunes music? It's not mentioned in the article.
Music published on iTunes after 2009 are not DRM protected, kudos to apple for convincing the publisher to drop the DRM in music for better user experience. Unless you have a lot music bought from iTunes before 2009, there's no need for conversion. If the music were before 2009, no worry, the software can still handle it no matter what.
Audio files such as music and audiobooks with mp3 file extension are not DRM protected.