By
admin
"I have collected some 3D HD: MPEG4-MVC/ H.264 AVCHD 2.0 format compatible (1080/60i) videos. But I am still looking for the way to edit these videos in the new Final Cut Pro X and reserve the 3D effect. Otherword, I'm having problem importing AVCHD 3D video into Final Cut Pro X… Is there anyone here can help me out"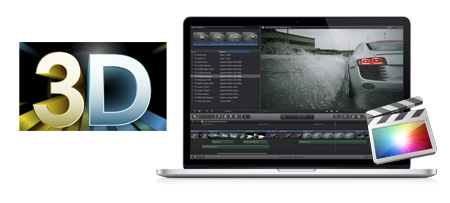 With the development of technology, 3D effect is not so hard to achieve for common manufactory, though it was only reserved for ultra exclusive film studios once. What's more, 3D technology has been adopted to camcorders. Now, many prosumer users can purchase stereoscopic 3D cameras at decent prices.
The only problem is that how can we import that kind of footages into your NLE. Many similar questions are being posted on some professional forums by users who shoot with 3D camcorders. It is a pity that Apple does not built in stereoscopic (3D) editing tools in FCP X. So it is difficult for these camcorder users to edit these 3D AVCHD videos in FCP X. Having the same problem importing 3D .mts to FCP X? Let's introduce some cool tools to you to help you import 3D .mts to FCP X.
FCP X 3D Solutions
Two professional tools for you to import 3D .mts to FCP X
NO.1
Name: Stereo3D Toolbox LE
Price: $99
NO.2
Name: HD Video Converter for Mac
Price: $35
Two ways for you to edit 3D AVCHD in FCP X
1. Stereo3D Toolbox LE
Stereo3D lets you import and export native 3D stereoscopic footage. It also has an invaluable preview interface so that you can check your footage effect. It is compatible with the latest versions of the edit tools, such as Adobe After Effects, Final Cut Pro X, Motion and Premiere Pro. Once the work is done, you can conveniently upload your 3D masterpieces to YouTube 3D.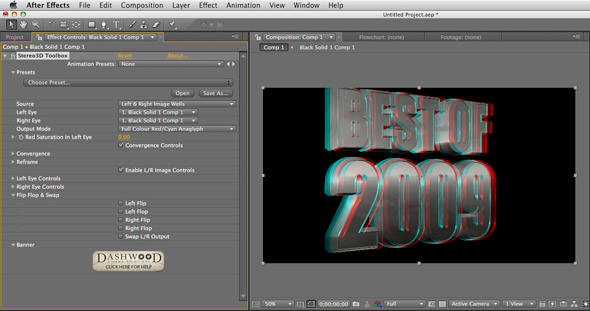 2. HD Video Converter for Mac
This professional app helps you import native 3D stereoscopic AVHCD footage and export Apple ProRes 422 encoded .mov video, which can be imported to Final Cut Pro 7 and X without rendering. You can convert 3D MTS to 2D MOV video, or encode 3D AVCHD footage to Anaglyphic 3D that is also compatible with FCP X.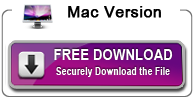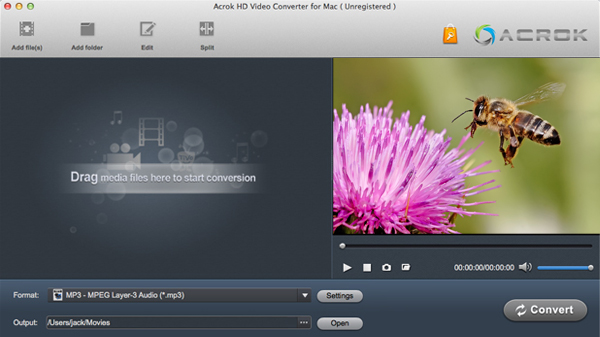 Download 3D MTS to Apple ProRes 422 Converter
How to convert 3D MTS to Apple ProRes 422 video for importing to FCP X
1. Drag original 3D AVCHD footage to the software once you set up a trial version of the 3D MTS Converter for Mac.
2. Click "Format" bar and set "Final Cut Pro >> Apple ProRes 422 (*.mov)" format.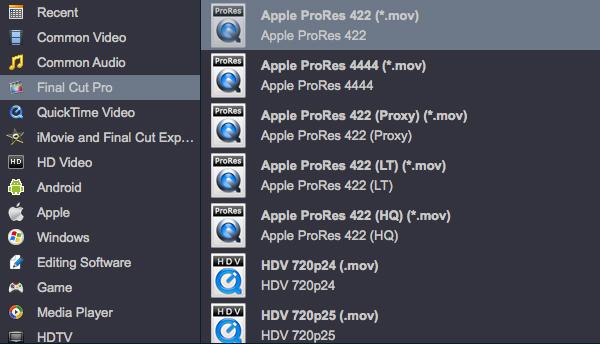 Tip: Add Anaglyphic 3D effect for your footage (Optional)
If necessary, click "Edit" icon to start video editing with your 3D files,such as adding Anaglyphic 3D effect, editing text water and so on .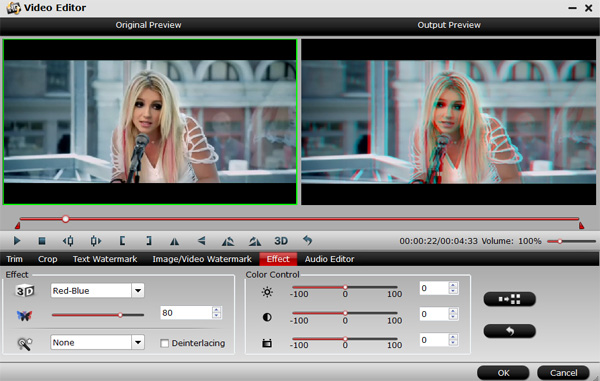 3. Tap the Conversion button to transcode 3D AVCHD footage to Apple ProRes for FCP X.
When conversion finishes, press "Open" button to get converted MOV video for FCP.
4. Open FCP X, and go to "File>>Import>>Files…" to import converted 3D footage to FCP X project.