By
admin
Sony's PMW-EX1R XDCAM EX Full HD Camcorder is the impressive successor to the popular PMW-EX1. While retaining everything that was right about the previous camera, Sony has listened to its professional users and taken several steps forward, not only improving ergonomics and convenience, but bringing a whole new set of features to the world's only full HD compact camcorder. Plus, as Sony EX1, EX3, it's also capable of recording MP4 format video. Then, problems arise when using Sony PMW-EX1R footage with iMovie or Final Cut Express on Mac.
As far as we know, native EX and XDCAM support may be up to Sony, not Apple. There is no "native" XDCAM EX support (unlike native DSLR support) in iMovie or FCE projects. Although, there are some plug-in like XDCAM Transfer for importing Sony XDCAM media into iMovie or FCE, issues still occurred during the importing process. Then how to solve the problem? What's the best workflow for editing Sony PMW-EX1R in iMovie/FCE?
Well, since Apple InterMediate Codec(AIC) is the the most compatible codec introduced by Apple which ensures maximum editing quality and efficiency when working with iMovie, the quick workaround is to transcode Sony PMW-EX1R media to AIC encoded MOV file and then transfer the encoded files to iMovie/FCE.
To get the work done, HD Video Converter for Mac is the best utility for you. It can be used as a Sony XDCAM media converter under OS X Leopard (10.5), Snow Leopard (10.6), Lion (10.7), Mountain Lion (10.8). With it, you can effortlessly transcode Sony XDCAM MP4 to ProRes MOV for Final Cut Pro X, FCP 6/7, Apple InterMediate Code (AIC) for iMovie/Final Cut Express. It ensures maximum editing quality and efficiency while working with NLE on Mac OS X.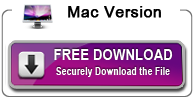 Converting Sony PMW-EX1R MP4 for iMovie/FCE
Step 1: Install and launch the Sony PMW-EX1R video converter on Mac and click the "Add" button to load EX1R separate .mp4 files for converting.
Tip: Check the "Merge into one" box, you can join several EX1R clips together.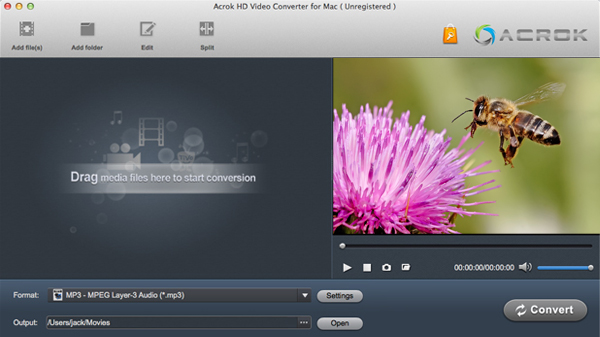 Step 2: Click "Format" drop-down bar to select a proper video format. "iMovie and Final Cut Express > Apple Intermediate Codec(AIC) (*.mov)" is the best compatible video format you need for editing Panasonic MTS video in iMovie/FCE.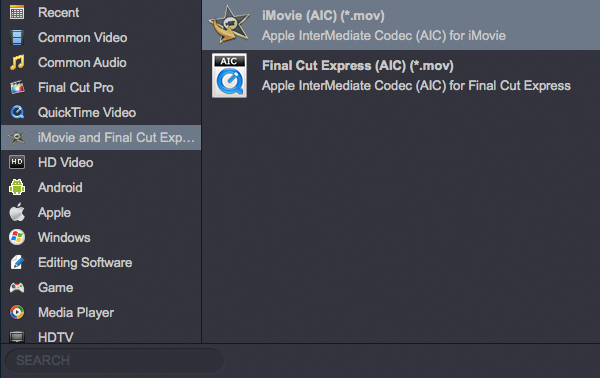 Step 3: To get a perfect video for editing in iMovie, FCE, you'd better press the Settings icon adjust video and audio parameters for source files, including video size, bit rate, frame rate and more.
Step 4: After above settings, hit "Convert" button to start converting Sony EX1R MP4 video to AIC MOV on Mac OS X.
Once the process completes, you can click "Open" to locate the MOV files for directly importing to iMovie 08/09/11 or Final Cut Express for processing without problems.
Additional Tips:
If you want to edit Sony PMW-EX1R footage in Final Cut Pro X or FCP 7/6, you just need to choose the "Final Cut Pro > Apple ProRes 422 (*.mov)" as output format in the scond step; For Adobe Premiere Pro, choose Adobe Premiere/Sony Vegas> MPEG-2(*.mpg) as output; For Avid Media Composer, choose "Avid Media Composer -> Avid DNXHD (*.mov)".