By
admin
"I copied some flash files from computer to iPad Air, I want to play flash video on iPad Air tablet, but the iPad Air seems can't support flash files, can I install adobe flash player for iPad Air?"
"I need to use iPad mini 2 retina to watch flash video files and product websites, and most of them require adobe flash player to enable you to see the files or products. This is incompatible with ipad mini 2 so is there an alternative, where can I get it?"
After you have received your iPad Air or iPad mini 2 retina tablet, you may have questions just like showed above, nowadays many online videos are flash video files, and some websites uses flash, it is not so easy to play flash videos or read flash files on iOS devices like iPad Air, iPad mini 2 retina, iPhone 5S/5C, etc. because iOS can't support flash always. Adobe Flash is the technology that makes some video files and websites not work with iOS devices, there is no app in App store or iOS that will allow you to see flash-only or flash-heavy videos and websites.
How to play flash video files on iPad Air and iPad mini 2 retina tablet?
As there is no app on iOS or App Store that can help you to read adobe flash player files, you will need to find another way. Here we want to introduce a good way for you, that is to do a flash conversion, convert flash files to another format which is supported by iOS, and then copy these files to iPad Air and iPad mini 2 retina, convert flash to MP4 is a good choice. Our HD Video Converter is an useful tool which can help you to convert flash files like FLV, F4V, SWF and others to compatible formats for portable devices, such as iPad Air and iPad mini 2 retina.
Follow the steps below to convert flash files for iPad Air, iPad mini 2, android tablets or smartphones.
1. Free download HD Video Converter for Mac or Windows, and then install it on your Mac or Windows computer, it is top flash file converter on the market that can help you to converted nearly all the flash files, besides it can convert videos between different formats, such as MKV, AVI, WMV, MOV, FLV, F4V, M4V, MP4, AVCHD, MTS, M2TS, etc.
2. Launch this flash file converter, and then import the flash files or videos that you want to convert, just drag and drop them, you can add batch files to convert in this software.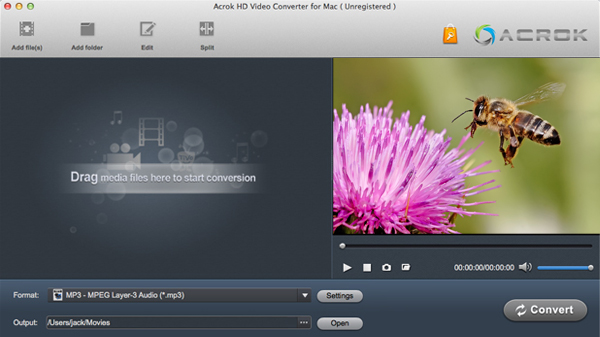 3. Choose output format, to play flash content on iPad Air or iPad mini 2 retina, you are recommended to choose MP4 as output format, because this format is well supported by iOS and Android devices.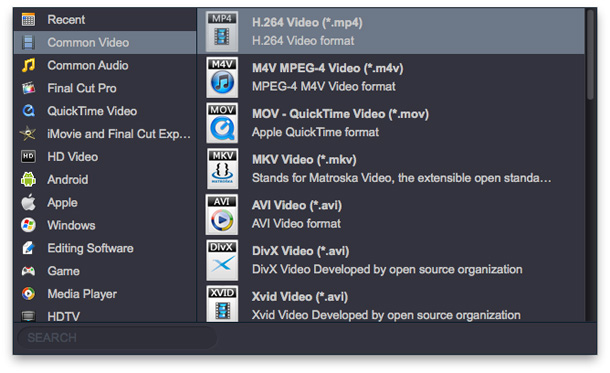 4. Click convert button to start the flash conversion.
Just wait some time, this video converter will help you to convert flash files or videos at a fast speed with top quality, when it finished the conversion, you can transfer files from computer to iPad Air, iPad mini 2 or other devices via USB cable, and then you can play flash files with compatible format. Just take a try now!